---
Why Your Business Should Upgrade to a Responsive Web Design?
Many businessmen have turned their way to online industries. Old strategies of offline business leave the businessmen to their limits. But this platform has changes the whole marketing and become the lucrative platform for the businessman. If you want to enhance your business to global level then you must upgrade your business to responsive web design.
In the technical era, responsive web designs means to upgrade the business with incredible designing of the website and developed the website with ultra techniques. Now more than half of the world is surfing internet and likes to do online shopping. They use different gadgets like smart phones, tablets, laptops etc. Responsive web design creates the size of your website according to user's screen so he can easily navigate your website.
Increase the sales of products through devices
Turning your business into responsive web design can take your business to the height of peak. It not seems easy to lead in the online industry but once you connect with responsive web design you can easily sales the products online and earn limitless. Surely your website can connected with all devices through responsive web design. Any user can directly reach to your website via their devices and purchase the products from your online store. It helps in generating more traffic on your website and it increases the sales of your online products.
Increase website visibility through search engine
It is important to make one and official website. It helps in reaching the customers directly to your website and also increases your visibility in search engine. You can manage one set of single hypertext link. Responsive web design helps in focus on single link with SEO. By applying SEO strategy you can take your website to the top rank of search engine and the customers will able to easily find you on the search engine.
High technical tools and features
Many businessmen could not reach to the customers in previous generation due to lack of technical tools and features. Responsive web designs are very helpful in upgrading the business. You can use high technical tools and increase the customers on your website. Responsive web designs come with best features and give smooth experience to the users. Responsive web designs play an important role in designing the website more attractive and incredible. You can use ultra graphic tools that surely create a biggest impact on your website.
Generate more traffic of customers to sales the products
In the e-commerce industry you should need to know powerful strategies to generate more traffic on your website. Responsive web design strategies helps in making user friendly customers which generates more traffic on your official website. If a visitor frequently visit to your website then there is chance to convert the visitor into customer.
So, ultimately responsive web design plays an important role to upgrade the business. Any device user can easily interact with you and become the customers if you apply powerful strategies. You can lead in the online industry by using ultra technical features and tools on your website.
Written by: Semaj Vs James – Raleigh North Carolina Website And Mobile App Developer
Contact us now at Lead Generation App
(919) 346-6254
Recommended Posts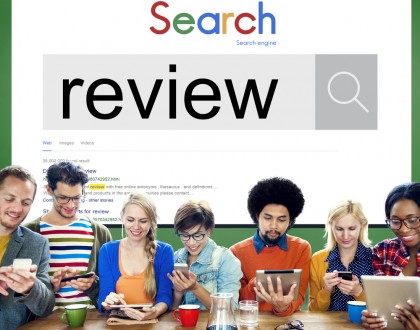 February 3, 2017